Obituary
Carrie Emma Caraway
September 7, 1913 -
February 14, 2013
Carrie's Obituary
Carrie E. Caraway, 99, of Anamosa, Iowa, died on Thursday morning, February 14, 2013 at the Anamosa Care Center in Anamosa, Iowa.

A celebration of Carrie's life will be held at 11 A.M., Tuesday, February 19, 2013, from the Carson Celebration of Life Center in Maquoketa, Iowa. Visitation will be held prior to the service from 10 to 11 A.M. on Tuesday, February 19, 2013 from the Carson Celebration of Life Center in Maquoketa, Iowa. Burial will be at the Monmouth, Iowa Cemetery.

Carrie Emma Ostert was born on September 7, 1913 in Andrew, Iowa, to William and Hanna (Moeller) Ostert. She married Merle E. Caraway on February 28, 1933 in Rock Island, Illinois. He preceded her in death on July 29, 1994.

Carrie and her husband Merle farmed in the Monmouth area for many years. She was a housewife and mother who raised eight children. Through the years they had also lived in Wyoming, Olin and retired to Anamosa.

Carrie was a wonderful cook and liked playing cards, particularly Seven Up. She especially enjoyed spending time with and being around her family.

Those left to honor Carrie's memory include her children, Donald (Rose) Caraway of Cedar Rapids, IA, Clara Oberman of Clinton, IA, Shirley Langhurst of Cedar Rapids, IA, James Caraway of Marion, IA, Jack (Badrieh) Caraway of LaVerne, CA, Judy (Ken) Braswell of Shreveport, LA, Anna Mae (Larry) Schmoekel of Columbia City, IN, and Mona (Mike) Knadle of Watertown, SD; 26 grandchildren, 62 great-grandchildren, and 1 great-great-grandchild. She was preceded in death by her parents, her husband, a sister, Mary Ralston, and 3 brothers including Louis and Henry Ostert, and 1 infant brother.

Online condolences may be left at www.CarsonAndSon.com.
Add or view memories
Memories of Carrie
Sharlene Caraway (Gleason)
Mar 2, 2013
"The proper time to influence the character of a child is about a hundred years before he or she is born." (Dean Inge) I am so very honored to be a Grandchild of the Carrie Ostert and Merle Caraway union, and to have been blessed with the timeless & priceless values of love for God, and family, and neighbor, and country, and even hard work. I am touched by the beautiful sentiments that have been expressed here by so many, and by those who were able to help celebrate my Grandmother's life with us at the service - it is inspiring to see how many lives she impacted. My cousins, Carla, Joni & Diana have done a beautiful job of expressing some of the mutually shared memories & experiences that many of us remember. Carrie just had a knack for making everyone who walked through her door feel welcome, important, and at home. Grandma had an awesome memory and was a gracious listener. She modeled the importance of treating someone with respect even if they lived a lifestyle she didn't agree with, or did things she wouldn't, or were just plain annoying. Although she was delightfully competitive when it came to playing cards, she had a strong sense of fair play and was dedicated to treating her children and grandchildren equitably and fairly - like when she would send a birthday card with a dollar bill in it to each of her grandchildren, which was amazing since there are 26 of us! I remember how humbled I was years ago to learn that she prayed for all of her several generations of family - by name - each night before she went to sleep. My Dad, Donald would always tell others what a great cook his Mom was and that no apple pie could even come close to her one-crust apple pie - and my Mom, Rose would often say that Carrie was the perfect mother-in-law - I think they are both right. There is a Bible verse that reminds me of my Grandmother's life, "I have fought the good fight, I have finished the race, I have kept the faith." May we each continue to run life's race with some of the dignity, integrity, tenacity, love and compassion that she did. Thank you for your extravagant love, Grandma - you will be greatly missed!
Barb
Feb 22, 2013
Such fond memories of this lovely lady. I will always remember her smile, her laughter and her humor, her love of family and of course her love for playing cards. When I think of God's definition of a good Christian woman full of warmth, love, wisdom, fun and one with a big heart, Gramma Carrie will always come to mind. It always made my heart happy to see the joy in her eyes around the many grandchildren & great-grandchildren. Heartfelt sympathies to all. God bless.
Marlis Bock Horgen
Feb 21, 2013
My sympathies to the Caraway family on the loss of Carrie. My mother (Mildred Owen Bock) and Carrie were lifetime friends and went to school together when their families lived in Clay Mills. After I retired and went to see Mom, we'd often make a drive to Carrie's and spend time catching up on the familes and rememberiing the "old days" What a sweet lady to be able to say she's a friiend.
Don & Mary (Short) Mitchell
Feb 21, 2013
Our thoughts are also with the Caraway families as we also have many fond memories of growing up with them
Linda Lutz Dehnert
Feb 20, 2013
Our Aunt Carrie holds only fond memories in my heart. I did not realize my youngest son Stephen was born on her birthday. She knew how to make you feel loved and at home. I know she was a big support for many. Especially my sister when our mom, Virginia passed. Like Gloria said, "We are better people for knowing and spending time with her. Rest in peace,
Sweet Aunt Carrie!
Joni Litts
Feb 20, 2013
Grandma CC was and always will be one of God's angels! Uncle Larry could not of said it any better:
"God took you to His loving Home
And freed you from your pain
A golden heart stopped beating,
Two working hands at rest
God broke our hearts to prove to us,
HE ONLY TAKES THE BEST". (author unknown)
I will never forget the Christmas's spent with the Caraway crew in Monmouth and Wyoming, A house filled with family. I will cherish those times forever.
May all of my aunts, uncles and cousins find peace and comfort in the many memories that we all have.
Carla (Oberman) Vawter
Feb 20, 2013
I am sorry I could not resist from posting again . I too agree that it was a lovely service and luncheon. A great person like grandma attracts other great people so I enjoyed being in such great company. I pray Grandma Carrie heard all the nice things being said about her. You could feel the love in the room. I knew I loved my grandma but had no idea how many other lives she had touched. Everyone who was in attendance and who is reading this now has been touched in some way by Carrie Caraway. I was telling a friend about the awesome turnout for her celebration of life. My friend thought that was odd since most people who live that long would already be preceded in death by most of their friends and loved ones. My grandma was not a celebrity, not a businesswoman, never had any facebook friends and yet she was loved and admired by many , simply by being nice and compassionate to others. What a concept! Another lesson learned from my grandma. Even now, more than ever I am convinced she truly is a beautiful angel.
Kathy and Dennis Appelhans
Feb 19, 2013
What a lovely service today, for a lovely person. My family was aquainted with Carrie's children in school 50 plus yrs. ago. I remember getting orphan lambs from Merle and Carrie's Monmouth farm. I was honored to visit her and some family this past fall at the apartment. 1 more connection, Larry married us 43 yrs. ago tomorrow. Our sympathy and love to all the family!
Gloria Williams
Feb 19, 2013
Aunt Carrie was the saving grace of our family. My mother, Virginia (Ralston) Bohannon took great comfort from her loving Aunt Carrie and always sent her a Mother's Day card. When she passed four years ago, it was Aunt Carrie who comforted me. Her gentle manner and open heart have touched us all so deeply, it's hard to express just how much we will miss her. We will always remember her and try to be better people for having known such a wonderful woman.
Paul Moeller
Feb 19, 2013
My sympathy to all of Carrie's family. My mother passed away at the Anamosa Care Center also. I was glad to learn that Carrie was there because my mother had such good care. When I visited Carrie there, I could tell that the staff thought of her as being special.
I regret missing the funeral, my intentions were to be there but two last minute thngs came up causing me to miss it.
Cindy (Allen) Anderson
Feb 18, 2013
What an incredibly kind, selfless, humble, fun-loving lady! A treasured friend to my Mom and a mother-in-law that Nancy appreciated and admired so much. Indeed, she will be greatly missed but what a legacy her life, well-lived, leaves. I, too, picture the card club whooping it up just like they used to do in our living room! Makes me smile just thinking about it. Thank you, God, for wonderful memories filled with very special people!
Linda Behne
Feb 18, 2013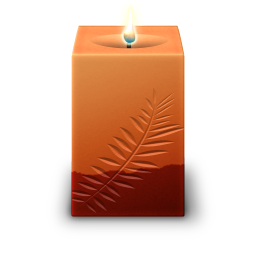 Wow, so many memories come back, I spent hours in the Caraway home. I remember Carrie always in the kitchen, busy and so much good food. I had my first pizza in the Caraway home.(a women ahead of her time). I know she played cards but she was a whiz at Scrabble as well. (One game she spelled Ox and won the game!!). After she raised her family she baby sat for my son Jon and helped raise him into a "fine young man" as she said. "Grandma Carrie" was such a special babysitter.A great and gentle lady, mother and friend. May God be with your family at this time as you walk with Him
Kay (Scott) Hein
Feb 18, 2013
When I was a child, I stayed with Carrie for an afternoon. I'm sure she was busy, but the way I remember it, she was very patient and had all the time in the world to include me in her daily routine. One thing she needed to do was go check on Merle in the field so, she made a snack of homemade peanut butter crackers and we went looking for Merle. Seems like a simple thing, but I remember that afternoon as if it was yesterday. She made a simple task of checking on Merle an event to be remembered for 40+ years. Sorry I won't be able to see everyone at the funeral as I will be working. I would love to visit with everyone and hear 99 years of memories of a wonderful lady.
Marla Moeller Martin
Feb 18, 2013
My memories of Carrie are that I knew her mother Hannah who was my Grandfather Adam Moeller's sister, my great Aunt Hannah came to Wisconsin to visit her brother Adam at his log home. Our family has spread out so far it is hard to keep in touch with our 3rd and 4th cousins. My father was Earl Moeller who would have been a first cousin to Carrie. My sympathies are with her amazing large family, so impressed to see so many grandchidren and greats even. My sister Kay and I have visited Maquoketa every spring for about 10 years or more trying to find our Moeller cousins. God Bless all of you . Marla Moeller Martin and Kay Moeller Scholtz
Dina Jo Edwards
Feb 18, 2013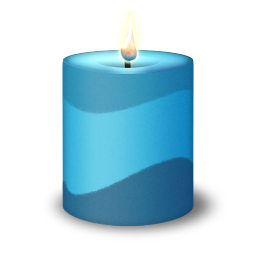 RIP Great Aunt Carrie. God needed another angel to watch over the rest of our family and he chose you.Love Always!
Diana Schimberg
Feb 17, 2013
Because I moved so far from Grandma I didn't get to see her as much as an adult but my childhood memories seem like yesturday. Grandma's glass cookie jar with the green lid that I always snuck cookies from, picking blackberries with grandma and then getting to eat them on vanilla ice cream after they were sugared(till this day have never had anything like it!), shelling peas and Grandma letting me eat the smallest ones because they were the sweetist, grandma letting me check the box on the porch for the milk cause I just thought it was so cool that the milk man brought milk in a bottle to their house, grandma finding glass jars and punching holes in the lids so I could catch my lady bugs, grandmas porch swing, grandma playing cards at the table with all my aunts and uncles...the only time I realized she could be competitive! I remember how proud I was seeing my "shrinky dinks" mobile hanging that I made her and the pot holders I made every year being used in the kitchen. I remember wondering how come no one else could make cream of corn and sliced tomatoes taste good. I remember Grandma acting just as excited as me when I found yet another arrow head in the park and us deciding I had found Indian Grounds! Grandma use to say, "I know you probably get so bored coming here since there is nothing here to do." I would say, "that's not true Grandma, I love coming to your house". I am 46 now and still wish I was doing those things at Grandmas house. My Grandma had all those things so many are in search of now...a simplicity that brought peace, a silent strength that you could depend on, a love without conditions and a determination that made it all look so easy. I love you Grandma....thank for never having "anything to do at your house" and just being with me instead! See ya on the porch swing!
Linda (Johnson) Thomsen
Feb 17, 2013
Anna Mae and Mona - My deepest sympathies to you and your family members. It's always difficult to lose a mother regardless of their age. After my husband retired, we moved back to Jones County where we both grew up and settled into a house just outside of Anamosa six years ago. I had the opportunity to visit with your mother several times over that time and I was always amazed that she remembered who I was - that Johnson girl who was a high school friend of Anna's. I regret that I will not be able to attend the celebration of her life services, but I am certain memories of your Mom will be cherished for the rest of our lives.
TERRY BRAMER
Feb 17, 2013
MY THOUGHTS ARE WITH THE CARAWAY FAMILY. WHAT A GREAT FAMILY.
Sue and Charles Ostert
Feb 17, 2013
It was with a great sense of loss that we received word of Aunt Carrie's passing. She was a great lady and will always remain in our hearts. My fondest memories of Aunt Carrie were when our family moved to a farm next to Merle and Carrie's farm when I was 5 years old. I will always cherish those fond memories. As we are in Arizona and won't be able to attend the services, Sue and I extend our sympathies and our sincere prayers go out to the whole family. May God bless.
Lois Ostert
Feb 17, 2013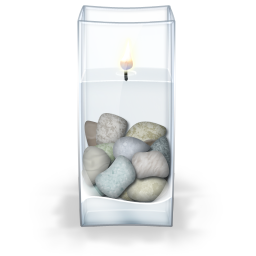 Please accept my deepest condolences. I have fond memories of Carrie and Louie and Beulah playing Seven Up. I really enjoyed our visits and will miss her smiling face. She was such a sweetheart and never spoke a bad word about anyone.
Carol (Allen) Hunt
Feb 17, 2013
What a lovely lady! What a remarkable life! My deepest sympathy to all who knew & loved her. I will treasure numerous memories of my childhood days in Monmouth that include Carrie & her always sweet, gentle nature. God certainly blessed this world for 99 years.
Wanda (Moeller) Trafford
Feb 16, 2013
You have our deepest sympathy. Carrie's Mom and my
Grandpa (Henry Moeller) were brother & sisters. My Dad (Wayne Moeller) always tried to keep in touch. And also Aunt Marian Moeller who passed away Feb. 11,2012. God Bless
Wanda (Moeller) Trafford of DeWitt and Beverly (Moeller) Fuller of Davenport.
Janice (Hansen) and Stewart James
Feb 16, 2013
Dear Caraway Family,

Our Thoughts and Prayers are with all of you.

What a nice picture of your Mom. I remember having such a nice visit with her when I installed her emergency phone system and she looked so nice even though she was just getting home from the hospital.

The memories of all the Milestones Carrie reached in her life will be cherished forever.

Jim it was nice seeing you and Jan at the Anamosa Care Center in December for the Christmas party.

Our Monmouth days were special times.

We send you our "Blessings"


Connie Bonney
Feb 16, 2013
Thinking of the family at this time in you're life..All the great memories i have of this woman!!! I don't think all the little games and tricks us girls did ,never seen her get really mad or just plain loss it.My childhood would not have been complete with her and her family being in it. Guess i never got to really think about what a strong woman she was until i realized all the things she did after fighting polio. I am so glad my mother and i got to have a wonderful visit with her a year or so ago...Gosh, i bet the old neighborhood is having community club up in heaven as we talk...You were super Carrie, and i will never forget you..
Ruth Ann
Feb 16, 2013
Carrie had 8 children, but what most people, probably even her own children don't know, is that she really had 81/2! That would be me. When I was going to be born the roads were very muddy and travel almost impossible, so dad took mother to Carrie and Merle's, by horse and wagon - they all lived in the Esgate area at that time. Dr. Jordan met everyone there and I was born with Carrie right by our side. So many wonderful memories of family; but, also, much sadness shared over the years. But Carrie's strength and calm acceptance of all things, including that terrible time when she fought and recovered from polio, are examples to us all. We cousins loved and admired her always.
Carla (Oberman) Vawter
Feb 15, 2013
My grandma was the most selfless person I know. She always took an interest in people and made you feel special. In memories past I recall the huge family celebrations, her endless cooking for all of us, her love of fresh berries, her one-crust apple pies, her awesome back rubs, and her love for playing cards. I recall very vividly her giggling when playing cards and how happy it made her. She was a tough cookie surviving polio, the loss of her husband about 19 years ago, and I am sure many other hardships of raising 8 kids and farming etc. I never heard my grandma complain. I am sure living to almost 100 she had plenty of pains , but I never heard about them. She loved her family and prayed for everyone nightly. Her kids are the most wonderful people, a true reflection of great up-bringing. I wish I could go turn back time and return to one of those awesome family gatherings and watch my grandma and my dad play cards. I have never seen either one more happy. Let's hope they have cards in heaven and they are reunited. I am so proud to have been her granddaughter and although she leaves many behind who will miss her dearly, she now joins many she loved that have left us already. My grandma is a beautiful angel and I will think of her often.
Larry Koranda
Feb 15, 2013
The memories of when you guys lived just up and over the hill from us are valued highly. Carrie was always so nice to us. I am sorry for your loss.
Dick Ward
Feb 15, 2013
So sorry to hear of Carrie's death. As we are in Texas we won't be able to attend services but our thoughts will be with you all. I remember through all the years growing up at Monmouth.
Dale Caraway
Feb 14, 2013
When I was a kid, Carrie got polio and, as I remember,
wasn't expected to live. She not only fooled everyone,
she outlived her whole family generation. She, and, Merl
did a good job raising their 8 children. We have just
lost a kind and beautiful person.
MAX MOELLER
Feb 14, 2013
Saddened to learn of my cousin Carrie's passing, she survived polio, many years ago & was always a pleasant person to visit with! Any of her family wishing to contact me via E-Mail I'd appreciate it! Carsons & KMAQ have my address! You have my sympathy, Max Moeller

Photos & Videos of Carrie
Videos
Loading...
Photos
Loading...
Healing Registry
Services & Events
Visitation

Tuesday, Feb 19, 2013

10:00 AM - 11:00 AM

Carson Celebration of Life Center
318 West Pleasant Street
Maquoketa, Iowa 52060



Map & Driving Directions
Service

Tuesday, Feb 19, 2013

11:00 AM

Carson Celebration of Life Center
318 West Pleasant Street
Maquoketa, Iowa 52060



Map & Driving Directions
Subscribe to updates
To receive email notifications when a new memory or photo is added to Carrie's online obituary, please enter your information below.
Carrie's Monument
Loading...
Services & Events
Visitation
Carson Celebration of Life Center
February 19, 2013, 10:00 AM - 11:00 AM
Service
Carson Celebration of Life Center
February 19, 2013, 11:00 AM
+