Obituary
Nisianna May Lai
October 30, 2012
Nisianna's Obituary
Nisianna May Lai, infant daughter of Shaylene Lai of Maquoketa, Iowa, was stillborn on Tuesday morning, October 30, 2012, at Mercy Medical Center, North Campus in Clinton, Iowa.

Nisianna May is survived by her mother, Shaylene Lai of Maquoketa, IA; her maternal grandmother, Kashina Lam of Dubuque, IA; her maternal grandfather, Hob Lai of Denison, IA; her Aunt, Lynda Lai of Maquoketa, IA; her uncle, Ali Lai of Cedar Rapids, IA; her maternal great-grandmother, Sam L. Lai of Clear Lake, IA; her maternal great-grandparents, Thong Va Lam and Kham Lam of Charlotte, NC; a cousin, Khit Lai of Dewitt, IA; 3 great uncles, 3 great aunts & many great cousins. She was preceded in death by her maternal great-grandfather, Soui A. Lai, great-great-grandfather Lam, great-great-grandmother, Thi Mui Lu, great-great-aunt, Mui Dzenh Tham Vong, great-great-uncle, Mi Lam and a great-great-cousin, Van Hoang Vong.

The Carson Celebration of Life Center in Maquoketa is caring for the family.

Online condolences may be left for the family at www.CarsonAndSon.com.
Add or view memories
Memories of Nisianna
cindy
Nov 11, 2012
..most people only dream of seeing angels..you held one in your arms.
Shana & Ben Baccam
Nov 6, 2012
Our thoughts and prayers are with you, Shaylene and Kashina, in this difficult time. She is now your little guardian angel.
Greg
Nov 5, 2012
Thinking of you Shay , We all know Nisianna is in a great place. My thoughts and prayers.
Kathy McCloy
Nov 4, 2012
So very sorry for your loss! It is just not for us to understand why such things happen. My sincerest sympathies.
kashina
Nov 3, 2012

My precious little angel you will be miss and never forgotten. We will see each other again. Grandma love and miss you.
Mitzi Washburn~Koranda
Nov 2, 2012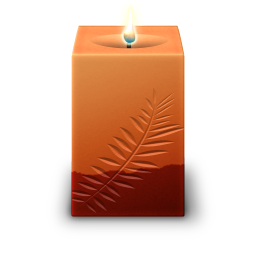 Shay ~ My Thoughts & Prayers are with you . Know you have your own Special Guardian Angel looking out for you. My heart goes out to you sweetie. Hugs
Angie Howell
Nov 2, 2012

I'm so sorry for you loss thinking of you honey luv ya!
Lonnie
Nov 2, 2012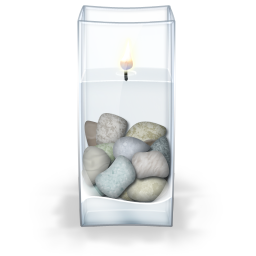 So sorry to hear of your loss. My thoughts and prayers go out to your family.
MARTHA
Nov 2, 2012

SORRY TO HEAR ABOUT NISIANNA MAY .
Barbi Notz
Nov 1, 2012
Kashina--I am so sorry to hear about this. You have my deepest sympathy.
dan shady
Nov 1, 2012
sorry to hear about your lost
Photos & Videos of Nisianna
Videos
Loading...
Photos
Loading...
Healing Registry
Services & Events
Visitation

No Visitation Scheduled or Private
Service

No Service Scheduled or Private
Subscribe to updates
To receive email notifications when a new memory or photo is added to Nisianna's online obituary, please enter your information below.
Nisianna's Monument
Loading...
Services & Events
Visitation
Service
+