Obituary
Don Clifford Waite
August 13, 1930 -
October 12, 2012
Don's Obituary
Don C. Waite, 82, of Maquoketa, Iowa, died on Friday morning, October 12, 2012, at the Iowa Veteran's Home in Marshalltown, Iowa.

Friends and family may gather for food and refreshments in remembrance of Don on Tuesday, October 16, 2012, from 5 to 7 P.M. in "The Bistro" at the Carson Celebration of Life Center in Maquoketa. Public Graveside services and burial will be held at 11 A.M., Wednesday, October 17, 2012, from the Mount Hope Cemetery, Maquoketa, Iowa, with military honors.

Don Clifford Waite was born on August 13, 1930 in Maquoketa, Iowa, to Clyde and Alma (Beck) Waite. He grew up in Maquoketa and was a graduate of Maquoketa High School. He served in the U.S. Army during the Korean Conflict. He married Carolyn Heneke on October 28, 1955 in Maquoketa, Iowa.

Upon receiving his honorable discharge, Don returned to Maquoketa where he started his own construction business called "Don Waite Construction". He owned the construction company in Maquoketa for many years until he and Carolyn moved to Sebring, Florida where they enjoyed working in the RV business with their son, Daniel. Upon retirement they returned to Maquoketa.

Don adored his family and friends. He was a member of the Maquoketa American Legion Post #75 and the First Lutheran Church in Maquoketa.

Those left to honor Don's memory include his wife, Carolyn Waite of Maquoketa, IA; children, Mary E. Waite of Orlando, FL, and Daniel C. Waite of Maquoketa, IA; and his granddog, "Lady". He was preceded in death by his parents, a brother and 2 sisters.

In lieu of other expressions of sympathy, memorials may be made to the Florida Sheriff's Youth Ranch for Troubled Kids.

Online condolences may be left at www.CarsonAndSon.com.

Add or view memories
Memories of Don
Virl and Kathy Banowetz
Oct 17, 2012
Dear Carolyn and family. Virl and I are so sorry to hear of Don's passing. Life is never easy and death is the only certainty. But what matters is the years lived. Don's life was filled with friends & family and lots of memories. As others have mentioned Don's talents were many and because of his talents, Don is a part of many, lives in Maqouketa and Florida. Virl and I are keeping you in our prayers and offer our sincerest sympathies to you and your family.
Darrel and Sharon Rettig
Oct 17, 2012

Carolyn, Dan and Mary,
We are sorry to learn of your loss. We moved into your immaculate home in 1968. The Waite built home on three acres of land gave our family a lovely home to live in, a place for our children to be raised in and many fund memories to be associated with that beautiful home. May you cherish the knowledge that Don, with his talents and friendship, became a part of so many lives.
Angela Kuehl
Oct 17, 2012
My dad was Don's brother. As several others pointed out on this page, there was great respect for the name... many people loved living in a house built by a Waite. My siblings and I take pride in that still.

I mourn the loss of Don. He was a good man. I will never, ever forget him. My dad, his younger brother, who died in 2001, loved him. I remember Don well... he had a great heart. I will never forget him.

Dr Angela K Waite Kuehl (daughter of Paul and Carolyn Waite, Maquoketa, Iowa)
Ginny and Larry Haymaker
Oct 16, 2012
Carolyn, Dan and Mary, Larry and I were so sorry to hear of Don's passing. He certainly was a big part of our lives when we were in business. The week wasn't complete without at least a couple visits by Don. His quiet demeanor certainly hid a wealth of knowledge, and I loved our visits. I had totally forgotten about Dan's RV business. It was Don's suggestion that we take over the Sunline Franchise after Dan sold out. Funny how you forget so much. I know that death is part of life, and I know how hard it was after my Dad passed. I just pray that you all are comforted by the many wonderful memories you have, and that there will be a wonderful reunion one day. Larry and I are sorry for your loss.
Jeff Rettig
Oct 15, 2012
Carolyn, Dan and Mary, I'm sorry to hear about Don's passing. His name and character are synonymous with my home I grew up in, in Maquoketa. I have great memories of those years. Thank you to Don and the Waite family for being a larger part of those years than you know.
Kate Scholl & Debbie Hart
Oct 15, 2012
Dear Carolyn, Mary & Danny -So saddened to hear of Don's passing...How did we all get to this age? You all seemed to be part of the family and for years were neighbors to our parents, Albert & Aileen (better known to most as "Ma & Poppy". We share in your loss and support and pray for you in your grief. Love, Kate

Debbie Hart (Kate's daughter) Some of my earliest memories include a few "Don & Uncle Bob Episodes" -seems they were always into or up to something - my Grandmother used t shake her head and say" the only difference between men & boys are the size of their toys". I have also never forgotten the lovely reception at your home after my Poppy passed. Our deepest sympathy, Carolyn, to you, Danny, Mary, "Lady" and my Uncle Bob who just lost his BEST Friend.
Janet Gartman Trekell
Oct 15, 2012
Carolyn and Family,

So sorry to read of Don's passing. He was a good neighbor and friend of Grandpa George Gartman on Quarry many years ago. Cherish the many good memories from the past, they will bring you comfort in the days to come.

A school friend, Janet
Donald & Phyllis Nissen
Oct 15, 2012
Carolyn, Mary and Dan
Phyllis and I are very sorry to hear about Don. For many years Don and I were involved in several things together. He always knew what property was available and when we were looking for a place to build in the country but not too far from town he found the place for us.. He then built our house for us on that land and we have now lived here 49 years. I have tried to remember how many homes and building he built in the Maquoketa area and came up with 18 but I am sure there were many more. Many of us were proud to live in a Waite built home.

Randy & Vickie Kuhlman
Oct 15, 2012
Carolyn, Mary, and Danny
We were so saddened by the news of Dons passing. He was a very nice, gentle , extremely hard working man in his day and a very intelligent man who was very impressive in any and all conversations you would have with him. Savor all your memories.
M&alM Riche
Oct 15, 2012
Carolyn--so sorry about Don's passing. We always enjoyed him and visiting with you and Don. Our thoughts are with you and your family. You must have many good memories. Marv & Mardonna Richeal
Annie Scholl
Oct 15, 2012
Carolyn and family,
Just a note to let you know that I'm sorry to hear about Don's passing. He was a huge part of our dad's life, as you well know. Always loved hearing stories about the two of them and their adventures. Blessings to you all....
Julie Ann Scholl Engelmann
Oct 14, 2012
I have very fond memories of Don and also his lovely wife Carolyn. He was my father's friend for over sixty plus years and they had many adventures wheeling and dealing, traveling to visit things that interested them, and a great sense of humor between them, always ribbing each other. When I heard my dad laughing on the phone, I always knew Don was on the other end. He was a loyal friend and a solid anchor for my father through some very difficult times in his life.

One other thing I will always be grateful to Don for is my existence. He introduced my mother Margery D. Witt to my father many years ago and that blind date resulted in me! He also introduced my father to his wife Nancy Henton Scholl. So Don was in the match making business as well! Sincere sympathy to Carolyn, Dan and Mary, as your family was a part of ours and we will all miss him sorely,
Bob and Joan Head
Oct 14, 2012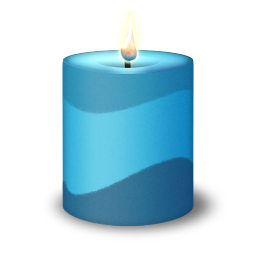 Carolyn, Dan, and Mary,
We are so sorry for your loss. We have fond memories of the many visits we shared with Don when we were at Bob,s Auto years ago. He was a good man. We will hold you in our prayers as you grieve your loss.
Jeanne Scholl Jeffords
Oct 14, 2012
Over the years. we "Scholl kids" heard many fun stories about the times Don and Dad spent together.They really were two peas in a pod, and they were very blessed to have each other's friendship for so many years.

You are in our thoughts and prayers, Carolyn, Dan & Mary.


Molly Hayward
Oct 14, 2012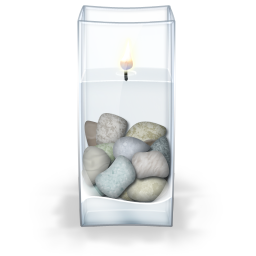 Carolyn,Mary,& Dan.
We are so very Sorry for your Loss. Don was a Great Man,with a great sense of Humor. I'm Honored and Blessed to have been his Neighbor and Friend. God Bless you all ... Rest in Peace My Friend
Dave Dostal
Oct 14, 2012
Dan, sorry for your loss.
Dr. Robert Scholl
Oct 13, 2012
Don was my good friend since away back in high school days. It's not too common to have a close friend for that long. He was a bright and very skilled man and the loads of houses, apartments, etc. he built in Maquoketa certainly attest to that. We had so many good times and fun, along with our wives.our two boys Dan and Jim and our girls. It gives me great sadness to realize now that those times are gone forever. God bless you good friend . Hope to see you someday in the Great Beyond! Your Friend, Bob Scholl.
city limits family restrauant
Oct 13, 2012
Carolyn Danny an family sorry for you loss. Heaven gained an angel. thinking of all fo you
The Zabran Family
Oct 13, 2012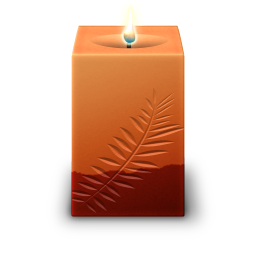 Carolyn,Danny & Family We are so sorry about your loss please let us know if you need anything. Russell & Sherrie Zabran
Dick & LeAnn (Meade) McCallister
Oct 13, 2012
Carolyn, Mary & Danny,
We are so saddened to hear of Don's passing. He was truly a wonderful man and will be missed dearly by all. If there is anything we can do for you please let us know.
Photos & Videos of Don
Videos
Loading...
Photos
Loading...
Healing Registry
Services & Events
Visitation

Tuesday, Oct 16, 2012

5:00 PM - 7:00 PM

"The Bistro" @ Carson & Son
318 West Pleasant Street
Maquoketa, Iowa 52060



Map & Driving Directions
Service

Wednesday, Oct 17, 2012

11:00 AM

Mount Hope Cemetery
Summit Street
Maquoketa, Iowa 52060


Public Graveside Service and Burial will be held from the Mount Hope Cemtery


Map & Driving Directions
Subscribe to updates
To receive email notifications when a new memory or photo is added to Don's online obituary, please enter your information below.
Services & Events
Visitation
"The Bistro" @ Carson & Son
October 16, 2012, 5:00 PM - 7:00 PM
Service
Mount Hope Cemetery
October 17, 2012, 11:00 AM
+