Obituary
Kenny Ray Burroughs
July 23, 1946 -
October 11, 2012
Kenny's Obituary
Kenny R. "Moose" Burroughs, 66, of Lincoln, Nebraska and formerly of Maquoketa, died on Thursday morning, October 11, 2012, at the home of his nephew, Scott Dunkin, in rural Maquoketa, Iowa.

A Natural Journey Farewell with cremation has taken place. Graveside services and burial will be held at a later date from the Mayflower Cemetery, Oxford Junction, Iowa. The Carson Celebration of Life Center in Maquoketa is caring for the family.

Kenny Ray Burroughs was born on July 23, 1946 in Cedar Rapids, Iowa, to Shannon and Ruth Marie (Nowachek) Burroughs. He was a graduate of Maquoketa High School. He married Sally Lynn Morris on December 18, 1981 in Davenport, Iowa.

"Moose" had worked at Caterpillar in Mt. Joy, Iowa as a Manufacturing Processor for over 20 years. In 1985, he and Sally moved to California where he worked for Northrop for a few years until returning to the Midwest working as a Manufacturing Engineer for K.O. Lee in Aberdeen, South Dakota. In 1993, he took a position in Waterloo, Iowa as manager with Globe Machinery and Supply. From 2000 until present he had lived in Lincoln, Nebraska.

"Moose" was an avid Iowa Hawkeyes, Atlanta Braves and Green Bay Packers fan. He enjoyed dirt track racing, and like to go fishing, bowling and jigsaw puzzles.

Those left to honor his memory include his wife, Sally Lynn Burroughs of Lincoln, NE; children, Edward "Butch" (Tara) Burroughs of Maquoketa, IA, Steffani (Devin) Wilson of Jericho, VT, and Joslynn (Jeff) Spangler of La Crescenta, CA; 5 grandchildren; and a sister, Laudonna Shanahan of Eldridge, IA. He was preceded in death by his father, Shannon, and his mother, Ruth on February 11, 2011.

Online condolences may be left at www.CarsonAndSon.com.

Add or view memories
Memories of Kenny
gerry
Oct 15, 2012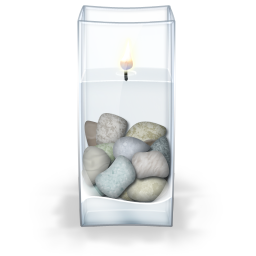 Mr Burroughs:
I only met you a few times and had heard a bit about you over time. I know you as the father, father in law and grandpa of some of my most favorite people in the world and for being that person i shall always have a great appreciation of who you are may you rest in peace
Susie Young
Oct 15, 2012
Ed- You and your family are in my thoughts and prayers at this time.
Valerie Pietrowiak (formally Meng)
Oct 14, 2012
"Moose" sorry to hear of his passing.............I remember the racing days and what a good friend you were to my "ex" Jack. You are in my prayers Butch and family,
Great photos!
Tim and Tammy Mathieu
Oct 13, 2012
Beautiful tribute!!
Our thoughts are with your whole family..... I did not know Moose very well - but my fondest memory was really how he knew his sports and how he would help Joslynn pick her teams (cheat- haha) during our family's sport's pools and then she would always win! I am totally exaggerating but he did know his sports didn't he?!!! Wishing you all -Love and Light at this time of loss!! xxoo
Mary Lou (Johnston) Dietsch
Oct 13, 2012
Ed - sorry for your loss. My thoughts are with you and your family at this time.
Dianne Block
Oct 13, 2012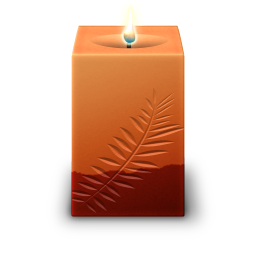 Shorty, so sorry to hear of the loss of your brother. I remember him as your big brother and his little boy Butch. Sympathy to his wife and family and peace be with you.
Missy Kuras
Oct 13, 2012
Sally, So sorry to hear about your loss. Our thoughts are with you in these sad times.
Jack
Oct 12, 2012
My fondest memories of Moose: Most involved racing and working on the car...Moose carrying short blocks by hand. One time he rode on the car on the flatbed, adjusting valves, while I flew down the road at 50MPH! He was a good neighbor, a good friend, and a good partner.....I will miss him. There are too many memories to list. My deepest sympathy to his family.
A Classmate
Oct 12, 2012
Rest in Peace Kenny...
Jim, Julie, Josie & Janey
Oct 11, 2012
Rest in Peace Kenny.
Cindy and Marvin
Oct 11, 2012
Sorry to hear that Moose has passed. Our thoughts and prayers go out to the family.
Marilyn (Siver) Bell
Oct 11, 2012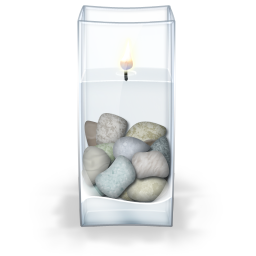 So sorry to hear about Kenny. Many teen memories of Shorty and Kenny in Baldwin.



Jody Jones Johnson
Oct 11, 2012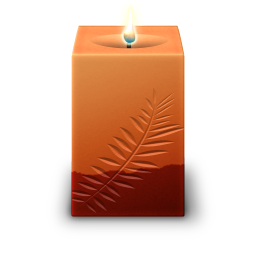 I'm sorry to hear of Kenny's passing. His cousin, my sister, Mona Kay (Nowachek) Pohl died 12-23-11. It is difficult losing those we love.
Photos & Videos of Kenny
Videos
Loading...
Photos
Loading...
Healing Registry
Services & Events
Visitation

No Visitation Scheduled or Private
Service

Private Graveside Services and Burial will be held from the Mayflower Cemetery, Oxford Junction, Iowa
Subscribe to updates
To receive email notifications when a new memory or photo is added to Kenny's online obituary, please enter your information below.
Kenny's Monument
Loading...
Services & Events
Visitation
Mayflower Cemetery
Service
+