Obituary
Howard Clifford Garlick
August 24, 1922 -
September 29, 2012
Howard's Obituary
Howard C. Garlick, 90, of Maquoketa, Iowa, died on Saturday evening, September 29, 2012, at his home in Maquoketa, Iowa.

Howard Clifford Garlick was born on August 24, 1922 in Manchester, Iowa, to Clifford and Elizabeth (Zahren) Garlick. He attended country school until high school, graduating from Manchester High School. With the advent of World War II, he joined the U.S. Navy in 1942, serving until honorably discharged in 1946. On December 28, 1947, he married Audrey Ann Phelps in Manchester, Iowa.

Howard and Audrey farmed in the Ryan, Iowa area until 1960 when poor health forced Howard to retire from farming. He then began a career with Dubuque Packing Company (later FDL Foods) operating the Hog Buying Station in Maquoketa for 25 years. Poor health forced him to retire from "The Pack" in 1981. He enjoyed his retirement of riding, raising and training horses. He loved driving his team of ponies in local parades and Audrey was fond of calling Howard "The Cowboy". In addition to horses, he was an avid fan of the St. Louis Cardinals.

Howard was a member of the Maquoketa American Legion Post #75, Maquoketa VFW Post #3633 O'Connor-Regenwether, and the Jackson County Horse and Harness Association.

Howard is survived by a daughter, Kelly Garlick (Jeff) Hagen of Howards Grove, WI; a granddaughter, Elizabeth Morehead (Dustin) Steger of Fond du Lac, WI; a grandson, Sam Morehead of Sheboygan, WI; and a step-grandson, Troy Hagen of Lawrence, KS. He was preceded in death by his parents, a sister, Ruth, and his wife, Audrey.

Friends and family may gather for "One Last Party"© in remembrance of Howard and Audrey (who died on March 16, 2012) on Saturday, October 13, 2012, from 2 to 4 P.M. in "The Bistro" at the Carson Celebration of Life Center in Maquoketa. Private graveside services and burial will be held at a later date from the Oakland Cemetery, Manchester, Iowa.

In lieu of other expressions of sympathy, memorials may be made to Hospice of Jackson County or Camp Courageous of Iowa.

Online condolences may be left at www.CarsonAndSon.com.
Add or view memories
Memories of Howard
Cindy Daniels
Oct 7, 2012
Garlick Family,
It was a pleasure knowing your Mom & Dad through the many years of their coming to Jack & Jill Deli & Fareway Deli.
You are in my thoughts and prayers.
Joan Rutenbeck Etringer
Oct 4, 2012
Kelly and family, So sorry for the loss of your Mom and Dad this year.
Kris Becker
Oct 4, 2012
You are in my thoughts, Kelly...it was so nice having coffee with you and you Dad this summer.....my sympathy to you and your family..Darci said that she loved going to visit with your parents when she was young...take care Love & Peace Always, Kris Becker
Milo and Laurel Baker
Oct 2, 2012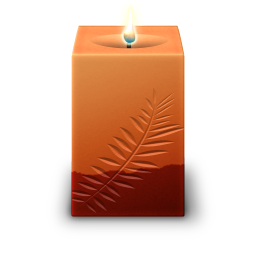 Our deepest sympathy to Howard's family-he was a great genlteman. He always had a smile and remembered everyone that ever sold hogs to him. He will be missed by all. May God give you peace !
Dorothy Steffen
Oct 1, 2012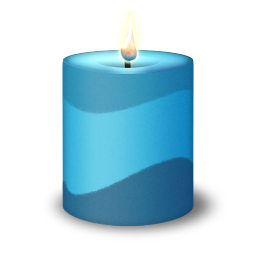 Dear Kelly and family,
I will always remember your father as a kind and generous man. I am grateful for the privilege of knowing him, even if it was for a short time.
Randy & Vickie Kuhlman
Oct 1, 2012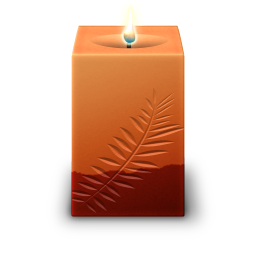 Dear Garlick family, we will always remember the times with your folks down at Lakehurst for dinner and music. Good times were had by all.
Photos & Videos of Howard
Videos
Loading...
Photos
Loading...
Healing Registry
Services & Events
Visitation

Saturday, Oct 13, 2012

2:00 PM - 4:00 PM

"The Bistro" @ Carson & Son
318 West Pleasant Street
Maquoketa, Iowa 52060



Map & Driving Directions
Service

No Service Scheduled or Private
Subscribe to updates
To receive email notifications when a new memory or photo is added to Howard's online obituary, please enter your information below.
Howard's Monument
Loading...
Services & Events
Visitation
"The Bistro" @ Carson & Son
October 13, 2012, 2:00 PM - 4:00 PM
Service
+