Obituary
Connie Jo Crone
February 11, 1964 -
September 12, 2012
Connie's Obituary
Connie Jo Crone, 48, of Maquoketa, Iowa, died on Wednesday morning, September 12, 2012, at the Genesis Medical Center, West Campus, in Davenport, Iowa.

Friends and family may gather for "One Last Party"® in remembrance of Connie on Saturday, September 15, 2012, from 10 A.M. to 12 P.M. in "The Bistro" at the Carson Celebration of Life Center in Maquoketa.

Connie Jo Roth was born on February 11, 1964 in Jackson County, Iowa, to Neil and Mary (Schmidt) Roth. She grew up in the Quad Cites and at age 4 moved to Maquoketa, and then to Andrew where she attended school. She married Roland "Rolly" Shady on September 11, 1982 in Maquoketa, Iowa. He preceded her in death on April 6, 1985. She then married Danny Ellison in 1988.

Connie had worked various jobs and most notably had been a cook and bartender at Bill's Tap in Maquoketa for 13 years.

Connie enjoyed crafts, sewing and cooking. She especially loved her family and her granddaughter.

Those left to honor her memory include her children, Brandi (and her fiancé, Zach Campbell) Shady of Maquoketa, IA, and Charles Ellison of Maquoketa, IA; a granddaughter, Hadley Campbell; sisters, Judy (Jack) Evans of Grand Mound, IA, Linda (Don) Slyers of DeWitt, IA, Becky Duffield of Chicago, IL, Susan (Leonard) Hefel of Maquoketa, IA, and Nita (and her fiancé, Dan Balichek) Bickford of Oxford Junction, IA; and a special friend Dan Riniker, Sr. of Maquoketa, IA. She was preceded in death by her parents and her husband, Roland "Rolly" Shady.

In lieu of other expressions of sympathy, a Connie Jo Crone memorial fund has been established.

Online condolences may be left for the family at www.CarsonAndSon.com.
Add or view memories
Memories of Connie
Marla (yaddof) Wilcox& Larry Yaddof
Sep 18, 2012
We are sorry to hear about Connie, that she always had something to talk and laugh about when you seen her. We share alot of fun times together going up as kids, as we were about third cousin. Connie you'll be missed alot.
Joy (shady) Bauer
Sep 15, 2012
Her laugh said it all. She enjoyed her life and the people in it
Lori Simmons
Sep 14, 2012
i grew up next to Connie and Nita in delmar, Mom and Mary were really good friends--- wow time does pass by ever so quickly and we know never know when this moment will come--- God bless you Connie and your family as well
MARK AND DIANE
Sep 14, 2012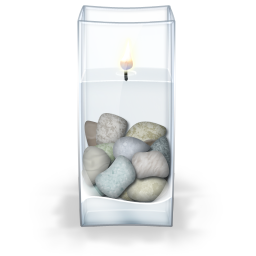 BRANDI AND CHUCK SO SORRY TO HEAR OF CONNIES PASSING BEING A NEIGHBOR AND A FRIEND I HAD ALOT OF LAUGHS WITH HER,AND SO MANY FUNNY STORIES SHE TOLD RIP CONNIE
Lenny Hefel
Sep 14, 2012

Connie was a wonderful person. The first to offer help when it was needed even if she had to do without herself. She offered Sue a kidney when Sue's failed . That pretty much say's it all. She will be in our heart's forever.
marti and wendy walsh
Sep 14, 2012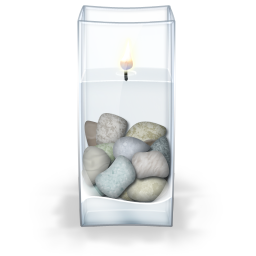 we will miss you forever and we will never forget are days together at rileys please tell riley hi from all of us
Eugene Bell
Sep 14, 2012
A very dear friend love always and forever. R.I.P
Cindy Griffin koontz
Sep 14, 2012

So sorry for your loss .....I had no Idea she was That Bad I used to see her in good will and around town she was always a joker ..Going to miss her dearly :(
ANNETTE RADTKE AND FAMILY
Sep 14, 2012
BRANDI, SO SORRY TO HEAR ABOUT YOUR MOM I AM HEAR IF YOU NEED TO TALK 652-9093 I WILL MISS HER DEARLY LOTS OF GOOD TALKS WHEN THE BOYS WOULD PLAY TOGETHER DAILY
Mitzi Washburn
Sep 13, 2012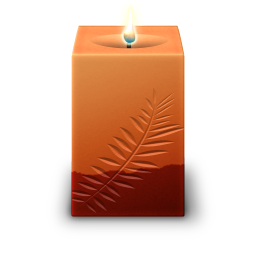 I've known Connie since we were kids, thats alot of years. She will be greatly missed, My heart goes out to the entire family. Brandi, know your mama was one of a kind, a very special person. Always there with a smile and a laugh for anyone in need. Take comfort that she will be your own personal Guardian Angel . . She will ALWAYS be there for you. Hugs
barb
Sep 13, 2012
connie i will never forget you you could always make us laugh . you will be greatly missed an you will live forever in our hearts
Jenny, Danny, and kids
Sep 13, 2012
Thoughts and prayers to Connie's family. She was always so sweet and had a heart of gold. She is going to be missed by our family and by many. R.I.P CONNIE
Lacey Caven Leytem
Sep 13, 2012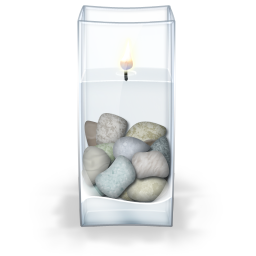 I remember the day ma Connie took me and Brandi to but our first sir mix alot cassette tape oh boy we were so excited! I don't think I will ever forget the smile on her face and the evil laugh when we cranked it up in the van on the way home, yes the evil smile was because she rolled down the windows and started singing the song VERY loud down main street oh my were we so embarrassed! Connie however had a yell that we all knew we were in trouble well except Chuck only because we had locked him in the pet taxi and tipped him upside down! All in all she was a great person (also made the best stir fry around) so will be missed by many! She could put a smile on anyone's face in a matter of seconds. RIP Ma Connie
Sarah Miller
Sep 12, 2012

Aunt Connie you were a really great person. R.I.P aunt connie. We wont forget you. Love you Sarah
michele
Sep 12, 2012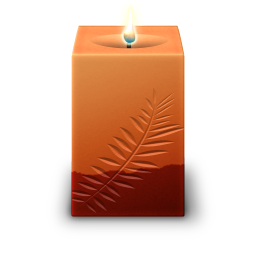 you will be missed aunt connie .. u were the most awesome women.. love u and miss u michele,tim,sarah,kiley,joseph
Chris Yarolem
Sep 12, 2012
We shared some laughs, lots of smiles, a beer or two , and made some great memories. R.I.P. Connie
nancy yeager
Sep 12, 2012
my thoughts and prayers are with you Linda so sorry for your loss Connie i will always remember your wit peace be with you
Lisa & Pat Snodgrass
Sep 12, 2012

R.I.P. dear friend until we meet again may god bless your soul and memories forever be ours.My thoughts and prayers to your entire family.......:(
Photos & Videos of Connie
Videos
Loading...
Photos
Loading...
Healing Registry
Services & Events
Visitation

Saturday, Sep 15, 2012

10:00 AM - 12:00 AM

"The Bistro" @ Carson & Son
318 West Pleasant Street
Maquoketa, Iowa 52060


One Last Party will be held in "The Bistro"


Map & Driving Directions
Service

No Service Scheduled or Private
Subscribe to updates
To receive email notifications when a new memory or photo is added to Connie's online obituary, please enter your information below.
Connie's Monument
Loading...
Services & Events
Visitation
"The Bistro" @ Carson & Son
September 15, 2012, 10:00 AM - 12:00 AM
Service
+