Obituary
Carl Robert Rigg
April 1, 1936 -
August 31, 2012
Carl's Obituary
Carl Robert Rigg, 76, of Lost Nation, Iowa, and formerly of Bettendorf, Iowa, and Louisiana, died on Friday morning, August 31, 2012, at his home in Lost Nation, Iowa, following a 21-year battle with Parkinson's Disease.

Services will be held at 11 A.M., Saturday, September 15, 2012, from the Bethlehem Lutheran Church in Lost Nation, Iowa. A Natural Journey Farewell with Cremation has taken place. The Carson Celebration of Life Center in Maquoketa is caring for the family.

Carl Robert Rigg was born on April 1, 1936 in Boscobel, Wisconsin, to Herman and Evelyn (Drake) Rigg. He was a 1955 graduate of Boscobel High School and was a Navy veteran serving from 1955 to 1958 as a member of the Navy Seabees. He married Margaret Ann Hintermeister in 1960 in Peoria, IL. She preceded him in death in 1981.

Carl had worked for over 33 years as a general laborer in the shipping department for Alcoa Aluminum, Davenport Works Plant.

Carl was a loving father who made sure his children had everything they needed. He enjoyed hunting, fishing, and the Kansas City Chiefs.

Carl is survived by children, Kelvin (Brenda) Rigg of Lost Nation, IA, Kimberly Rigg of Lost Nation, IA, and Korey (Kari) Rigg of Lost Nation, IA; 6 grandchildren, Kelvin, Jr., Kendall, Justin, Keagan, Bryanna and Kayden; and a brother, Harry (Sharon) Rigg of Kansas City, MO. He was preceded in death by his parents, his wife, Margaret, and a sister, Sharon.

Online condolences may be left at www.CarsonAndSon.com.

Add or view memories
Memories of Carl
Randy & Bev Gobin
Sep 1, 2012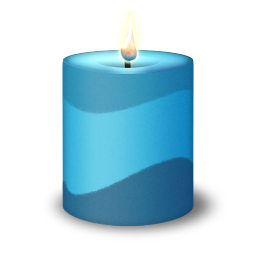 Thoughts and Prayers to the family, His suffering is over and he has earned his wings. Keep those happy memories close to your heart.
Photos & Videos of Carl
Videos
Loading...
Photos
Loading...
Healing Registry
Services & Events
Visitation

No Visitation Scheduled or Private
Service

Saturday, Sep 15, 2012

11:00 AM

Bethlehem Lutheran Church
403 Pleasant Street
Lost Nation, Iowa 52254



Map & Driving Directions
Subscribe to updates
To receive email notifications when a new memory or photo is added to Carl's online obituary, please enter your information below.
Carl's Monument
Loading...
Services & Events
Visitation
Service
Bethlehem Lutheran Church
September 15, 2012, 11:00 AM
+