Obituary
Walburga Shady
July 5, 1932 -
July 3, 2012
Walburga's Obituary
Walburga "Wally" Shady, 79, of Davenport, Iowa, and formerly of Clinton, Iowa, died on Tuesday, July 3, 2012, at Bickford Cottage in Davenport, Iowa.

A celebration of "Wally's" life will be held with a gathering of family and friends from 10:30 A.M. to 12:30 P.M. on Friday, July 6, 2012 from the Carson Celebration of Life Center in Maquoketa. A private burial will be in the East Iron Hill Cemetery, rural Maquoketa, Iowa.

Walburga "Wally" Fuchs was born in Bernla, Germany, to Michael and Theres (Scharl) Fuchs. She grew up in Germany and married Clifford Shady on July 1, 1959 in her homeland. They then moved to the United States. Clifford preceded her in death on July 16, 1973.

Those left to honor her memory include a nephew, Darrell (and his wife, Judy) Shady of Princeton, IA; and relatives in Germany including a brother, Adolf, and a sister, Barbara. She was preceded in death by her parents, her husband, and 3 brothers.

Online condolences may be left at www.CarsonAndSon.com.

Add or view memories
Memories of Walburga
Rosmarie Hack
Jul 15, 2012
Wir hatten immer eine schöne Zeit mit dir, wenn du zu Besuch bei deiner Schwester Barbara in Neumarkt warst.
Mit dir gab es jedesmal eine Menge zu lachen, wenn du uns Geschichten aus Amerika erzählt hast.
Wir werden uns immer gern an dich erinnern.

Deine Schwester Barbara,
Thomas und Rosmarie mit Familie.
Gerlinde Reindl
Jul 11, 2012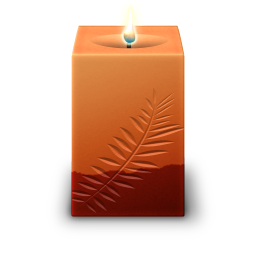 Liebe Wally!

Noch haben wir es nicht realisiert, dass Du von uns gegangen bist. Wir fühlen uns noch sehr stark mit Dir verbunden.
Wie haben wir uns auf Deine Besuche gefreut!
Es war jedesmal ein Erlebnis, Dich in unserer Mitte zu haben.
Deine umkomplizierte, aufgeschlossene und lebensbejahende Art hat uns schlichtweg begeistert.
Schlechte Laune war Dir fremd - Deine positive Einstellung zum Leben war unvergleichlich.
Wir vermissen Dich sehr!!!
Du warst im Herzen immer noch sehr mit Deiner Oberpfälzer Heimat verbunden, weshalb wir es vorziehen, in Deiner Sprache von Dir Abschied zu nehmen.
Liebe Wally, im Gedanken bist Du immer unter uns.

Deine Schwägerin, Eva
Deine Nichte, Gerlinde, mit Familie
Fuchs
Jul 9, 2012
We spent so much wonderful time together. There was always something special when you came to visit us in Germany. Your laughing at your ease and your zest for life has always conjured up a laugh in our face. We will always remember you in our hearts and you never forget.
Deb Colby(Shady)
Jul 5, 2012
A Wally, was one of the best people I was ever related to, genuine and true to herself and family. I will never forget the summer I spent with her and U Cliff. I will miss her deeply
Lana Kustes Otten
Jul 5, 2012
I remember going to visit my grandfather "Gramps" and Wally when I was a child at the Linconway Trail Motel in Clinton. They would ask us "Do you kids want a sodie?" And we would get either nickels or quarters and run over and get a pop.

Wally lived with my Gramps for 15 years and we would go visit often. My mothers name is Betty (Kapinski) Armstrong.
Debi Shady-Dahl
Jul 3, 2012
To the family.
Wally was always energetic, smiling and full of advice. She brings a smile to me when I think of her German flavored English and her laughter. God comfort you all.
Photos & Videos of Walburga
Videos
Loading...
Photos
Loading...
Healing Registry
Services & Events
Visitation

Friday, Jul 6, 2012

10:30 AM - 12:30 PM

"The Bistro" @ Carson & Son
318 West Pleasant Street
Maquoketa, Iowa 52060



Map & Driving Directions
Service

A Private Burial Will Be Held
Subscribe to updates
To receive email notifications when a new memory or photo is added to Walburga's online obituary, please enter your information below.
Walburga's Monument
Loading...
Services & Events
Visitation
"The Bistro" @ Carson & Son
July 6, 2012, 10:30 AM - 12:30 PM
Service
+