Obituary
Frances Lorraine Lohse
December 12, 1951 -
June 22, 2012
Frances's Obituary
Frances Lorraine Ralston Lohse, 60, of Monmouth, Iowa and a lifelong resident of the Maquoketa and Clinton areas, died on Friday evening, June 22, 2012, at the University of Iowa Hospitals and Clinics in Iowa City, Iowa.

A celebration of Lorraine's life will be held at 11 A.M., Saturday, June 30, 2012, at the Church of Jesus Christ of Latter Day Saints in DeWitt, Iowa. Cremation has taken place and burial will be at a later date. The Carson Celebration of Life Center in Maquoketa is caring for the family.

Frances Lorraine Ralston was born on December 12, 1951 in Maquoketa, Iowa, to Willie E. "Bill" and Pauline (Burkey) Ralston. She grew up in the Canton area and attended country school. She married Robert D. Lohse.

Lorraine had worked in Camanche for 9 years at Jim Walters Windows. She then became a full-time mom and homemaker.

Lorraine loved playing bingo, family gatherings and playing cards, especially poker. After her sister Lucy's death in 2007 she began caring for her nephew, Logan.

Lorraine is survived by a daughter, Joeline (Gary Smith) Lohse of Lost Nation, IA; brothers, John (Sandra) Ralston of Clinton, IA, Jessie Ralston of Monmouth, IA, Archie "Butch" Ralston of Monmouth, IA and Paul (Karen) Ralston of Maquoketa, IA; a sister, Elizabeth "Dolly" Kunde of Oxford Junction, IA; and a very special nephew whom she adored and was raising, Logan Pothof. She was preceded in death by her parents, 2 brothers and 2 sisters.

In lieu of other expressions of sympathy, memorials may be made to the Frances Lorraine Ralston Lohse memorial fund.

Online condolences may be left at www.CarsonAndSon.com.
Add or view memories
Memories of Frances
Tim,Tina, Corey, Samantha, Kyle, Devin
May 17, 2013

Lorraine,, You were so good to my kids and sooo sweet to my daughter Samantha, she loved making cookies with you and playing with dolls, and staying with you. You will be sooo missed,, You had such a sweet heart, loving and caring,, Rest in peace til we meet again HUgssss you..... xoxoxooxo
Sandy Hein
Jun 29, 2012
My deepest sympathies to Lorraine's family and friends, especially to my student, Logan, of whom I am very fond. My thoughts and prayers are with you.
Karen
Jun 27, 2012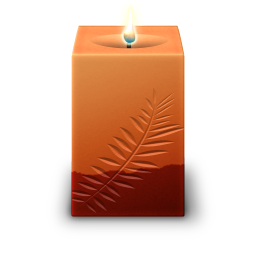 you have touched a lot of people in your short time with us,you will truely be missed most of all your brother Paul
John A. Ralston
Jun 27, 2012
Connie:
I would like to visit with you sometime and see your geneology research. I believe my father's grandmother was Native American (Blackfoot). Thank you for your thoughts and prayers.
Connie Hute
Jun 27, 2012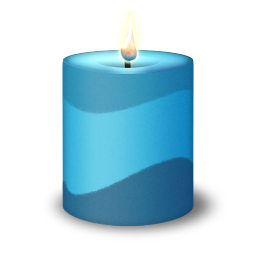 I have been doing some geneology of the Ralston Family since my mother's death last August and now understand how we all were related. It seems my Great Grandmother was a sister to your Dad. Mom always said we were related to everyone in Canton and it was all through the Ralston Family. Sorry to hear about your sis passing. We always enjoyed being kids and growing up together through the years. My deepest Sympathy!
Marcy Yarolem Nelson
Jun 27, 2012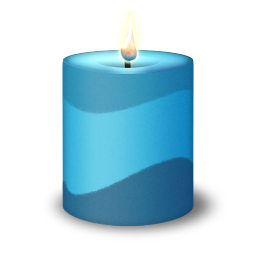 Sorry, for the loss of your sister. Growing up at kids, she was one of the few girls in our neighborhood. She was alway friendly and gave you the warm feeling of being excepted for who you are. Thoughts and prayers are with the family. God Bless.
Jennifer and Spencer Hansen
Jun 26, 2012

With our deepest symapathy to Lorraine's family. We will miss our "Neena" very much. We love you Neena!
jesse ralston
Jun 26, 2012
I will never forget you aunt lorraine
John A. Ralston
Jun 26, 2012
We have many fond memories of Lorraine, I always called her "sis" or "kid" even though she was 7 years than me. Sis was always there to help others and lend advise. You never had to guess where you stood with her.
I have been asked to say a few words at Lorraine's service. If family or friends have stories they will share with me, I will try to use a few of them.
Jamie Ralston
Jun 25, 2012
R.I.P aunt Lorraine, will never forget the love you had for us when we needed it long ago.
Colline Marquette
Jun 25, 2012

R.I.P. Aunt Lorraine...We love you and you will be missed.
Photos & Videos of Frances
Videos
Loading...
Photos
Loading...
Healing Registry
Services & Events
Visitation

No Visitation Scheduled or Private
Service

Saturday, Jun 30, 2012

11:00 AM

Church of Jesus Christ of Latter Day Saints
1125 Westwood Drive
DeWitt, Iowa 52742



Map & Driving Directions
Subscribe to updates
To receive email notifications when a new memory or photo is added to Frances's online obituary, please enter your information below.
Frances's Monument
Loading...
Services & Events
Visitation
Service
Church of Jesus Christ of Latter Day Saints
June 30, 2012, 11:00 AM
+