Obituary
Maxine Dorothy Easton
November 12, 1926 -
June 7, 2012
Maxine's Obituary
Maxine D. Easton, 85, of East Moline, Illinois and formerly of Maquoketa, Iowa, died on Thursday morning, June 7, 2012, at Illini Restorative Care in Silvis, Illinois.

A celebration of Maxine's life will be held at 11 A.M., Monday, June 11, 2012, from the Carson Celebration of Life Center in Maquoketa. Visitation will be held prior to the service from 10:30 A.M. to 11 A.M. on Monday, June 11, 2012 at the Carson Celebration of Life Center in Maquoketa. Burial will be at the Mount Hope Cemetery, Maquoketa.

Maxine Dorothy Davis was born on November 12, 1926 in Zwingle, Iowa, to Steven Nelson and Elsie Marguerite (Hoerschelman) Davis. She grew up in Maquoketa and attended Maquoketa schools. She married Donald L. "Don" Easton on July 27, 1952 in Kahoka, Missouri. He preceded her in death on January 10, 2003.

Maxine had worked at National Tea grocery stores along with Don as a checker and later as the stores bookkeeper. Don then managed a Hy-Vee store in Marshalltown and Maxine was the bookkeeper for the store during the 1960's and 1970's. Maxine and Don then owned a Coast to Coast store in Festus, Missouri and a Big A Auto Parts store in Ft. Madison, Iowa, where they worked together for years during the 70's and 80's. Maxine again did the bookkeeping for both stores. They retired from the auto parts store to their home in Maquoketa.

Maxine loved boating and fishing with Don. They had a camper and traveled a lot camping and fishing. She also enjoyed reading, soap operas and spending time with family and friends.

Maxine is survived by her children, Pamela (Joe) Ampulski of Cedar Rapids, IA, Barry (& fiancé Amalia) Easton of Flagstaff, AZ, and Tamara (Bill) Cochran of East Moline, IL; 6 grandchildren, Jacqueline, Danielle, Elizabeth, Shanda, Matt and Erin; sisters, Darlene Kirchhoff of Maquoketa, IA, and Joyce Timmins of Maquoketa, IA; and a sister-in-law, Carol Davis of Maquoketa, IA. She was preceded in death by her parents, her husband, and 3 brothers, Robert, Kenneth and Donald.

In lieu of other expressions of sympathy, a Maxine D. Easton memorial fund has been established.

Online condolences may be left at www.CarsonAndSon.com.
Add or view memories
Memories of Maxine
Paula A. Allen
Jan 13, 2013

Pamela, Tamara and Barry,
I knew that someday I would do a search and find your mom had passed away. Since she was in Illinois, makes sense why I couldn't find her sooner.
I think the last time I heard from her was when your dad died and she called to tell me. After that, I lost contact with her.
Your folks and I spent many hours together over those ten years and I have such fond memories of so many things. She would take me to Lenten Lunches at the area churches. We both loved to eat! I remember when Calla was born and she put up a sign in the store "It's a Girl!" All my kids remember your folks and they always made them feel welcome when they would stop in once in awhile.
When I am in SE Iowa and pass by their former home, I smile fondly remembering the salmon they would share from their freezer.
Maxine, God be with you until we meet again. Love you, Paula
I will always remember fondly the years I worked for your parents from 1979 to 1989 when they sold Big A and moved back to Maquoketa.
Michael Owen
Jun 18, 2012

Your energy and caring were foremost. Your love to all was immense and never ending. The Lord shined on us because of you. Love you dearly, Michael Owen
Nancy and Dave Moore Mary and Joe Marcov
Jun 17, 2012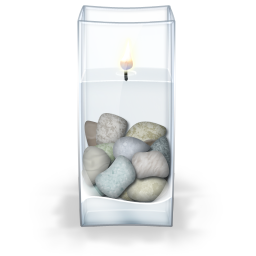 Aunt Maxine you touched many lives! Your smile and little laugh will be missed but always remembered! Dave and I and my sister Mary and Joe was so blessed to beable to spend the day with you before you passed! We brought you an Angel to watch over you and you smiled, we got to be blessed by being there for lunch and to take you outside on a beautiful Day for a walk. Then we got to get your hair done.....you looked up and said...I'M Happy! We all leaned down and kissed and hugged you! We had a nice visit with you and Tamara and her daughter. You did a great job here on earth, now reap your love and rewards in heaven! Love from Dave and Nancy and Buffie and Mary and Joe Marcov and our families!
Nicholle Bailey Hardy
Jun 15, 2012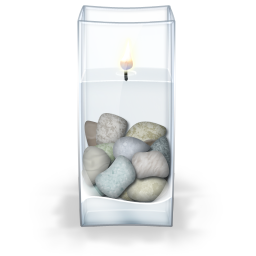 Dear Family,
I remember the Camping and the fishing most. I am a great Niece(LInda Davis Bailey is my mother), We will miss you bunches Your laugh and your smile and the last time i saw you was and Grandpa Ken's and Carol;s house.....during his time of need and you were there, Our prayers are with all of you during this time,

Nicholle (Bailey) Hardy & ,James,Joseph and Isabelle Hardy
Mardonna & Marv Richeal
Jun 11, 2012
Darlene & Joyce--Our sympathy for you both on Maxine's death. I know you will miss her.
Carole Dodds
Jun 10, 2012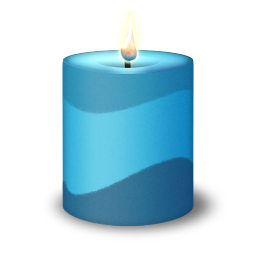 Joyce,Darlene, & Carol,
I am so sorry to hear of Maxines' passing..Guess I won't be serving her anymore mushroom burgers will I? I know how close you girls were you will miss her dearly as will all of us. Please know that Jesus is with you in your sorrow.
Kathy "Carner" McCloy
Jun 9, 2012
I will always remember Maxine's smile which brightened up any room she was in. A very special lady indeed. R.I.P. Maxine!
Son
Jun 9, 2012
When I was a kid, Mom used to buy Bolo paddles for us kids, which had a small rubber ball attached to a wooden paddle by a long rubber band. Mom liked these because she would use the paddle to spank us when the rubber band broke, always saying "This is going to hurt me more than YOU!" HA...One time when I knew I was going to get it when Mom went for the paddle, I hid a small braided rug down the back of my pants. She commenced to wallup me, holding me by one arm. I screamed "bloody murder", another one of Mom's favorite cliche's, crying and pretending to be hurt. I didn't feel a thing...HA Mom! I finally told her many years later when I was visiting. She got such a kick out of that story, I had to share it. Miss you Mom! Love You always!
Gary
Jun 8, 2012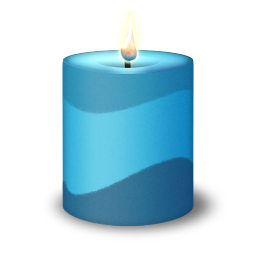 Maxie, you were the best aunt and baby-sitter ever. I loved the wild car rides before we finally stopped for ice cream, and the fire crackers down the laudndry shoot! Remember you always.

Barry and Amalia, I'm still here. 563-321-0007
Barry Easton
Jun 8, 2012
I wanted to also extend my deepest sympathies to Maxine's son's in law, Joe and Bill, and all her grandchildren, who took excellent care of Mom during her later years. Also, thanks to all who cared for Mom and were her friends, along with her dear and close brothers and sisters, her nieces and nephews, and their families. I want to additionally thank all of Mom's neighbors, who shared with her and kept watch over her and her home for so many years in Maquoketa, Ft.Madison, and Marshalltown. In my mind, there are not enough words to express the joy and love Maxine brought into the world.
Barry Easton & Amalia Cyr
Jun 8, 2012
Maxine was the best of Mothers to Pamela, Tamara, and myself. She was always ready with a smile and kind words of assistance for any situation life presented. She would go out of her way to bring a smile and love to others, both family and friends and the world will be a little less bright with her passing. I know she is with Don in Heaven and they are having a wonderful reunion. I send my deepest sympathies to my sisters at this time of family grief, knowing Mom has finished her journey here and begins a new chapter with God. God Bless her and keep her always happy and smiling. Love Barry & Amalia
Linda & Jim Bailey
Jun 8, 2012

We would like to send our Sincerest Sympathy to you and your family Tamara. We will miss your Mother,my Aunt.I will miss the many conversations we have had in person and on the phone in the last few years.. Know she is in a better place and home with our Heavenly Father . I'll always remember all the good times we had when we were younger. Aunt Maxine we will miss your sweet sweet smile .Love and Prayers Linda and Jim Bailey
Photos & Videos of Maxine
Videos
Loading...
Photos
Loading...
Healing Registry
Services & Events
Visitation

Monday, Jun 11, 2012

10:30 AM

Carson Celebration of Life Center
318 West Pleasant Street
Maquoketa, Iowa 52060



Map & Driving Directions
No Service Info
Subscribe to updates
To receive email notifications when a new memory or photo is added to Maxine's online obituary, please enter your information below.
Maxine's Monument
Loading...
Services & Events
Visitation
Carson Celebration of Life Center
June 11, 2012, 10:30 AM
No Service Info
+